PDST face-to-face summer courses are back for 2022!
13th May 2022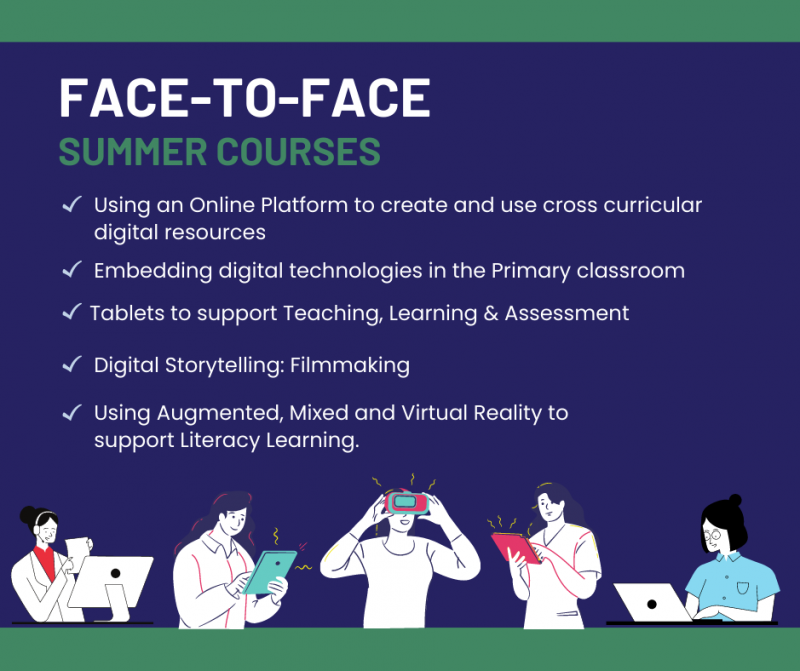 All courses on offer are approved for EPV days and will be delivered by PDST TiE tutors.
Contact your local Education Centre to register for one of the five courses listed below:
Using an Online Platform to Create and Use Digital Resources
Using Tablets to Support Teaching, Learning and Assessment
Embedding Digital Technologies in the Primary Classroom
Digital Storytelling in the Primary Classroom: Filmmaking
Virtual Reality, Augmented Reality and Mixed Reality in the Primary Classroom: VR/AR/MR
Further information about course content is available here.