Webwise Art Competition – Deadline Extended!
13th April 2023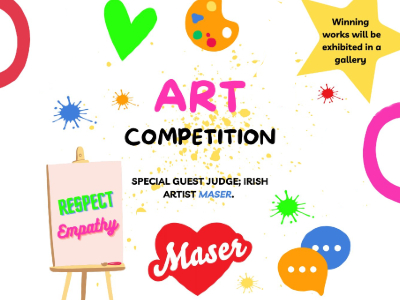 The deadline for the Art Competition has been extended to Friday, April 21st! It is a brilliant opportunity for young artists to have their posters judged by renowned Irish artist Maser, and the winning works will be displayed in a public gallery!
Know a young artist who might be interested? Simply design a poster under the theme 'respect and empathy online'.